The Honeymoon Killers (1970)
0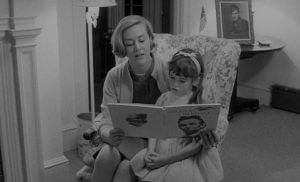 This is one of those films in which case the story of its production is more interesting than the film itself. Warren Steibel, a television producer, had an ambition to make a movie and convinced a wealthy friend to put up $150,000 to make it. Bonnie and Clyde (1967) had been released recently so Steibel suggested to his roommate, Leonard Kastle, a composer, that they make a film based on the true story of an obese nurse and a Spanish-American con man who fleeced and sometimes murdered women they met through lonely hearts clubs in the late 40's. Steibel convinced Kastle to write the screenplay, arguing that he had the necessary experience since he had written librettos for his operas. They fabricated a screenwriter's name for the producer's sake while Kastle researched court records for the case and came up with the screenplay. After the producer read and approved the screenplay they revealed their ruse. Martin Scorsese was hired to direct but fired after a week when it became obvious that his approach to the film would cause them to exceed their limited budget. A few scenes that Scorsese directed were used in the film. Kastle ended up directing with assistance from cinematographer Oliver Wood, who has had the most illustrious career, besides Scorsese, of all those who worked on the film. Kastle detested Bonnie and Clyde due to its glamorization of violence and chose a quasi-documentary style for his film, making his characters and their deeds as unglamorous as possible. One of the advantages of using unfamiliar actors in a film is that the viewer is never sure whether they are acting or not which works especially well with Kastle's documentary style. As one critic remarked, he forgot he was watching a film and felt he was peeping through a keyhole. I found it to be a bit like an early John Waters film minus the camp. It has its humorous aspects but overall one is left with a feeling of disgust which most likely was the intention. Despite writing several more screenplays, Kastle never made another film and refused offers to make a sequel or something similar to The Honeymoon Killers.
★★★★★★☆☆☆☆ (6/10)
The Honeymoon Killers  at imdb.com
As of April, 2017, The Honeymoon Killers is available to rent on DVD from Netflix.com.