The Terence Davies Trilogy (1976-1983)
0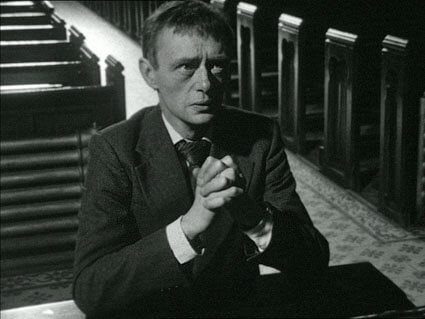 Three short films by one of England's and cinema's most highly renowned directors. I decided to explore his first three films based on the strength of the superb The House of Mirth (2000), the only other Davies film I've seen. All three films, Children (1976), Madonna and Child (1980), and Death and Transfiguration (1983) are autobiographical depictions of his ordeals growing up poor, Catholic, and gay in Liverpool. Davies originally wanted to act and write. Unsuccessful in his attempts to sell the screenplay for Children, he eventually received an offer from the British Film Institute to direct the film himself despite the fact that he had absolutely no experience directing. Based on that film he managed to get accepted at the National Film School where he created the second film as his graduation project. The final film, made on a minuscule budget, demonstrates his maturation as a filmmaker and establishes his signature cinematic style which has been described as poetic. His first two feature films, Distant Voices, Still Lives (1988) and The Long Day Closes (1992) are also autobiographical. On the commentary track Davies claims that being gay and Catholic ruined his life. "I am celibate, although I think I would have been celibate even if I was straight because I'm not good-looking; why would anyone be interested in me? And nobody has been. Work was my substitute." Even though he renounced Catholicism and became an atheist at age 22 he says he cannot lose the sense of guilt instilled in him by what he calls "that pernicious religion". The films and commentary may strike some as being full of self-pity though Davies would probably say he was just being brutally honest, trying to convey his frame of mind in the period of his life depicted in the films. The films are bleak and challenging and as one American critic put it, "make Ingmar Bergman look like Jerry Lewis". Considering how many of the world's greatest artists led miserable lives, it almost seems as though a tortured soul is a prerequisite for great art. Though making films about his past may not have had a cathartic effect for Davies, it has led to the creation of some great cinema.
★★★★★★☆☆☆☆ (6/10)
The Terence Davies Trilogy at imdb.com
As of September, 2016 The Terence Davies Trilogy is available to buy on a Region 2 DVD from Amazon.com.